Maki


schrieb am 14.1.2019 um 21:47

Trialmemberabstimmung von powerbooster läuft bis Mittwoch 16.01.2019 21:00 Uhr

Maki


schrieb am 4.11.2017 um 15:46

https://www.youtube.com/watch?v=lNXHH70fnI4

RAF


schrieb am 23.10.2017 um 21:51

:D

Stahlkrampe


schrieb am 21.10.2017 um 15:19

ruhe hab ich gsagt

Maki


schrieb am 10.10.2017 um 21:37

soweit zufrieden maik?


Archiv
Hallo zusammen,

wir suchen Aktive Member in Battlefield Hardline um uns noch ein bissel zu erweitern.

Über uns:

Gegründet haben wir uns 2012 mit dem Spiel Crysis 2. Seit dem haben wir auch weitere Games aufgenommen z.b. BF3, BF4, Crysis 2, Titanfall, CS-GO und nun auch BF Hardline. Wir haben vor Aktiv an der BFH ESL teilzunehmen. Unser Clan besteht aus c.a. 20 Membern davon 10 - 12 Aktiv.

meldet euch hier
http://www.ws-clan.de/index.php?forum-showposts-320-p1#1807


Battlefield Hardline patch
Es werden folgende punkte in dem erste patch verbesssert

Punkbuster-Fixes – Es wird sich um die hohe CPU-Auslastung gekümmert


Nvidia DirectX-Treiber-Fixes – Es wird an neuen Nvidia Treibern gearbeited, um die häufigsten Absturzprobleme zu verhindern


Verlängerte Eroberungs-Partien – Es wird eine Erhöhung der Ticketzahl bei den Eroberungs-Partien (Groß und Klein) geben


Optimierte TDM-Spawns – Es werden die Spawnpunkte und das Spawnsystem angepasst und so die TDM-Spawns verbessert


Diverse Waffenbalance-Tweaks – Es werden sich um häufige Beschwerden zur Waffenbalance gekümmert, und in Kürze werden noch weitere folgen


Des weiteren wird einer Servermiet option für die Konsolen plattform entstehen

http://battlelog.battlefield.com/bf...ty-most-wanted-liste-ist-wieder-da/




Heute feiern wir unser 3 Jähriges bestehen. Wir hätten nie gedacht dass wir solange aktiv wären.
Dabei hatten wir einige Höhepunkte aber auch Tiefpunke.

Vor genau 3 Jahren habe ich den Clan Fight4Fighting [F4F] gegründet und wir starteten mit dem Game Crysis2. Nach einiger zeit haben wir uns entschlosssen unseren Clan umzubenennen in War Soldiers [-WS-]. Wir fingen an weitere Games mit aufzunehmen z.b. Crysis 3, Battlefield 3 + 4 + Hardline, Titanfall und auch Counter Strike Global Offensive. Wir haben erfolgreich an Turnieren und der ESL teilgenommen. Und Heute werden wir immer weiter machen.



Wir hoffen auf weitere Jahre zusammen halt und viel Spaß beim Gamen.




New Features for our C3 Rcon
i have add two new features on our c3 web rcon
http://rcon.ws-clan.de

you cann use our banlist on your server with just one click and we update your banlist automatically every hour.
Change the configuration in your administration.

the next is
if a new hacker is entered on ours banlist every server shows following message


Titanfall - Season Pass for FREE!!
Ja richtig gelesen, zum 1-Jährigen Jubiläum von Titanfall gibt es den Season Pass nun auf allen Plattformen gratis zum herunterladen! Wie lange diese Aktion gilt ist noch nicht bekannt, deshalb schnell zugreifen und alle drei DLC´s sichern.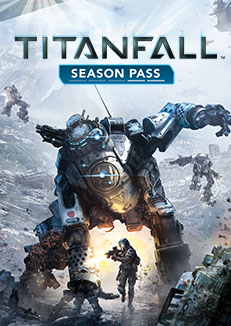 Wer die Vollversion allerdings noch nicht besitzt, hat etwas Pech gehabt. Zur Zeit gibt es Titanfall im Origin-Store nämlich nur als Deluxe-Edition, welche den Season Pass bereits enthählt, für 19,99 € zu kaufen.


Battlefield Hardline - Official Launch Trailer
Mal wieder Räuber und Gendarm spielen? Am 19. März (Donnerstag) ist es endlich soweit, Battlefield Hardline geht online. Bis dahin spendiert uns EA den offizielen Trailer zum Start.




3rd C3AHU Tournament - FRENZY
Date:
20 March

Time:
18:00 GMT+1

Rules:
Depending on the Gamemode being played, the rules will be given at the anouncement of that tournament.

Recordings.
There's been some confusing around the recordings.

1st recording:
Ingame. This is the very important recording. All matches must be recorded from very 1st Round.
All players playing in a Semi Final/Final must upload Both the Semi Final & Final Video's. The 1st Round video is only needed when requested by a C3AHU admin.
2nd recording:
This video is just as important, this will proof that there is no wallhack used. We know some have slow upload speeds, some players are capped and it's not always possible to upload so many video's. So here's the deal.
If u can ad the 2nd recording via webcam/cellphone/video camera into the original ingame video it's a major bonus. If not, u're only required to upload this video when there is suspicious moments. If another player questions a certain part of the match or if we simply want to see a certain section. DO NOT DELETE THIS VIDEO!!! (For atleast 1 Month after Tournament) This is your Proof! Remember that!
If u're asked to provide this video and u're unable, this will result in 1 of 2 things. U will forfeit your price money and your team might be disqualified in general. In case of the latter, price money will go to 3rd/4th placed team/player.

» ganzen Artikel lesen «


[ 1 | 2 | 3 | 4 | 5 | 6 | 7 | 8 | 9 ] »